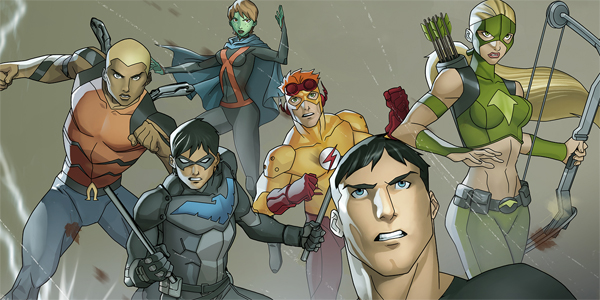 Following the exploits of Robin, Aqualad, Kid Flash, Superboy, Miss Martian and Artemis, Young Justice was easily one of the greatest Superhero cartoons to grave TV screens since the 90s  Batman: The Animated Series. Young Justice was mature, had compelling story lines and an absolutely killer art style. Sadly, its time was short only lasting 2 seasons before being pulled from the air and leaving fans everywhere clammoring for more.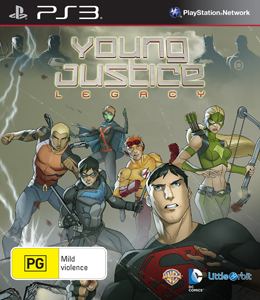 Well now you can have more! No, sadly I don't mean a third season of the show but instead we get the next best thing; a Video Game. Young Justice: Legacy developed by Little Orbit and published by Namco Bandai aims to fill the gap between the first two seasons of the show. You will be able to team up famous heroes and side-kicks from both of the show's teams, including Nightwing, Robin, Superboy and many more against a slew of diabolical villains. The game also stays as true to the series as it can, even bringing back the voice cast that helped make it great (this includes Mr. Nolan North himself reprising his role as Superboy).
You can get your hands on Young Justice: Legacy today on X360, PS3, Wii U, 3DS and PC, so be sure to throw on your cape and cowl and head on down to pick up your copy. Were you a fan of Young Justice? Did you think it ended too prematurely and do you think this game will be a good replacement? Let us know in the comments below, and always remember to stay tuned to Capsule Computers for all the Young Justice news as it becomes available.