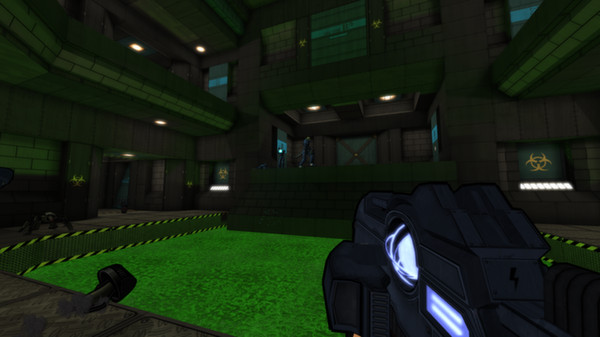 After being successfully Greenlit almost a month ago, Wrack is now available on Steam through the Early Access program. Wrack is a cel-shaded FPS that is inspired by classic shooters like Duke Nukem 3D and Doom.
Players play Kain Sager, the last remaining warrior on Earth. World peace has finally been attained thanks to the Hyperion generator, which had made soldiers an ancient relic. Now Arcturan aliens have invaded Earth to steal the Hyperion generator for themselves and Kain is the only man who can stop them. The game features classic arcade style combat, multiple gameplay modes, and extensive modding tools.
Wrack is now available on Steam for $14.99. The game supports Windows only.