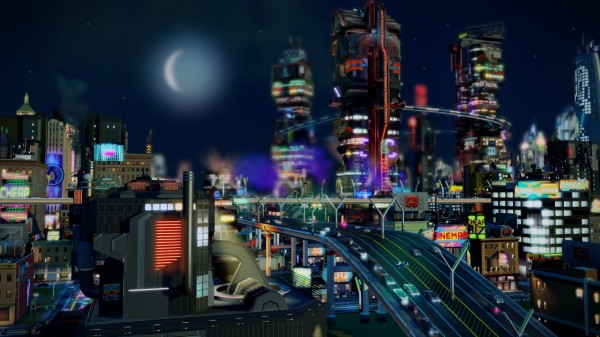 EA has released the SimCity: Cities of Tomorrow expansion pack intro trailer ahead of its forthcoming release on November 14 for PC and Mac. You can view the video embedded at the bottom of the article.
SimCity: Cities of Tomorrow will provide new regions, futuristic technologies and fresh specialisations and transportation methods to transform your city with. The intro video showcases both The Academy and OmegaCo specialisations in particular. After unlocking the required research, players will then be able to shape their cities using MagLevs, Drone factories, Garbage Atomizers Wave Generators and more. Dwarfing the city skyline will be these (quite ominous) multi-zoned, Dredd-esque MegaTowers.
Also check out the recent launch trailer for SimCity: Cities of Tomorrow.