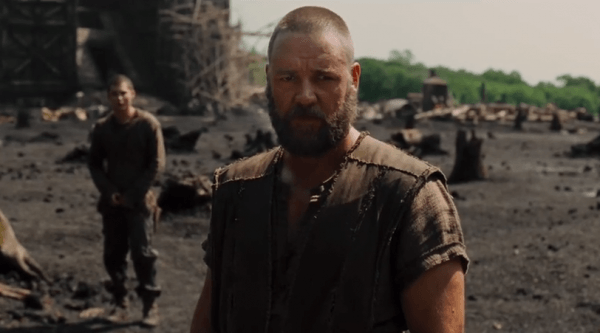 24 hours after teasing us with a teaser poster and two mere 6-second clips, Paramount Pictures Australia have released the official trailer for Darren Aronofsky's NOAH, starring Russell Crowe, Jennifer Connelly, Emma Watson & Anthony Hopkins.
You can check out the action and drama-filled trailer embedded at the bottom of the article. We all know the biblical tale of Noah and the Ark, and with it making its way to the silver screen in our modern era of cinema, its clear that the story will be represented in a very visually arresting way.
The Great Flood will hit our shores on March 27, 2014. And we've got a fellow Australian to save us! Aussie, Aussie, Aussie! Oi, oi, oi!… Oh, he's a Kiwi?… can Noah fail in this retelling?