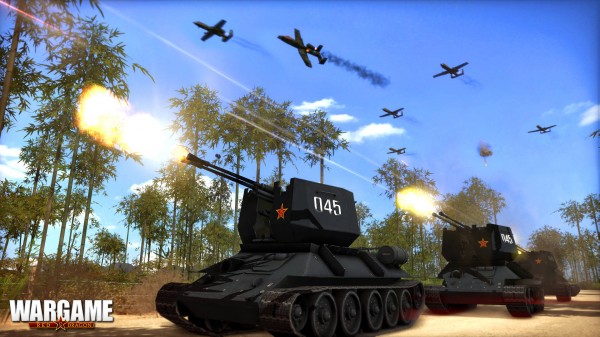 Eugen Systems, the developer of the Wargame series of games, has today released 4 brand new screenshots with publisher Focus Home Interactive for the upcoming addition to the series, Wargame Red Dragon. The new screenshots put the focus on the largest of the 5 new nations joining the fight in the PC strategy game series, China.
Showing off a combination of land and air units from the "Harbin" Z-9A helicopter, to the anti-air defense vehicles like the "HonQi" HQ-7, Type-95, and Type-63. While the units being in this set of screenshots is limited to the sky and ground, don't forget that Red Dragon will be utilizing sea forces as well, they just aren't as prepped for deployment just yet.
Those wanting to see the new units that will be part of the 450 new ones coming to Wargame Red Dragon can click on the images in the gallery below to see them full-size. Wargame Red Dragon doesn't have a release date set yet, but more information will be given as time goes on.