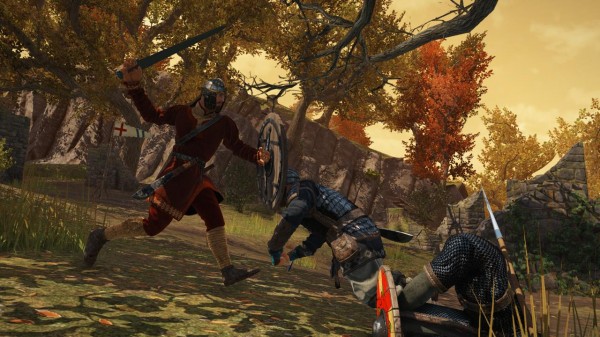 With an update called "Blood Eagle" one can expect War of the Vikings from developer Fatshark and publisher Paradox Interactive to get even more bloody. Which in fact the update does do, but this is more of a cosmetic addition that is just one part of all the additions now live thanks to the "Blood Eagle" update.
Some of the other things just added into the PC title are weapon looting, new and returning maps, and new profile loadouts with new appearances and perks. The maps coming this time are a brand new map taking place in a mountain crag, while the other is the return of the Monastery. The weapon looting is the biggest change of course, now players can jaunt right up to their fallen foes and grab throwing weapons, melee weapons, and shields.
Those interested in finding out more about the game can check out our own War of the Vikings Preview or check out the game for themselves on PC from Steam Early Access or other digital distributors and see what the "Blood Eagle" has brought.