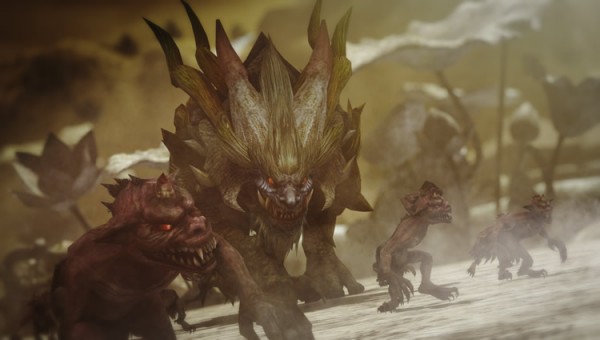 After showing amazing promise in Japan with more than 420,000 units sold, the new IP Toukiden: The Age of Demons from Tecmo Koei shows that it should fair well in the Western market as well. With this in mind, Omega Force and Tecmo Koei have revealed the date the English version of the game will be releasing after previously being delayed.
Coming February 2014 to stores across Europe, those that are interested in what Toukiden has to offer can get a head start and preorder now in order to receive special bonuses. From Mitama of Momotaro, a soul offering boost to skills and cat ear armor available from the PSN, to Mitama of Niijima Yae (a different warrior's soul) and fox mask armor or two extra missions depending on which retail store it is preordered, so be sure to check and make sure your retailer of choice has the bonus your interested in.
Toukiden: The Age of Demons is currently set to release on February 14th exclusively for the PS Vita.