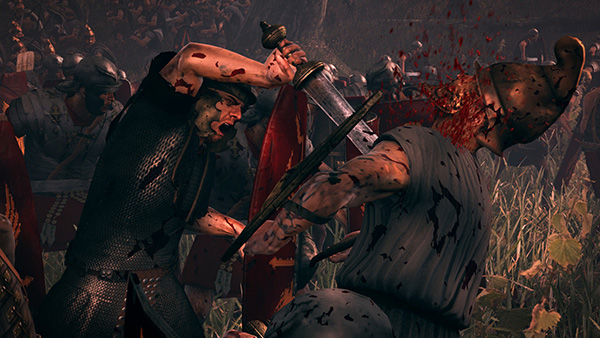 In time for Halloween, Creative Assembly has released yet another DLC pack, Blood & Gore, for its strategy giant Total War: Rome II on Steam for AU$3.99 (US$2.99). It's safe to say this make it the most violent RTS on the market. A trailer has been released which is viewable below.
Previously, Shogun 2 received a similar treatment with its own blood pack but it was subsequently removed from sale in Australia due to classification concerns.
Blood & Gore adds fittingly gruesome dismemberment, impalement, decapitations, sound effects and lots of red stuff to match the brutal warfare of the ancient world. With a more refined particle system than Shogun 2, this is being touted as grittier and visually nicer.