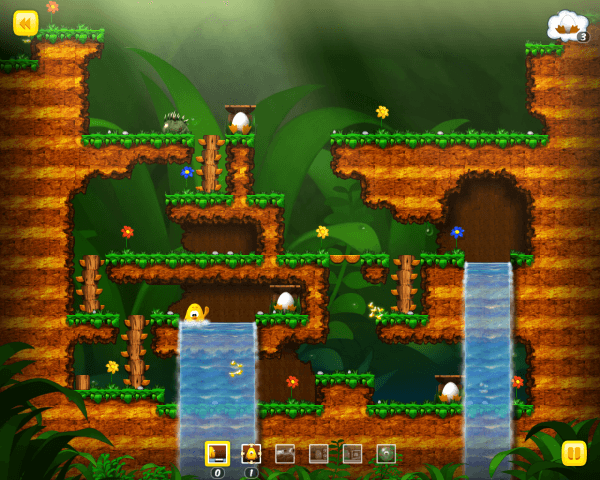 Toki Tori 1 landed on Wii U today in full HD glory. The game has been released with HD graphics, the Portal 2 ARG content, off-TV play mode, and Wii U touch screen controls.
To celebrate the launch, Two Tribes has knocked the price down for Toki Tori 2 down by 40%. European buyers will get an extra 20% off if they buy Toki Tori 1 before they pick up the second game. This deal is not available on the US store, but Two Tribes is hard at work to figure out an alternate deal to make up for it.
Toki Tori 1 is available for $2.00 US and €2.00 in Europe.