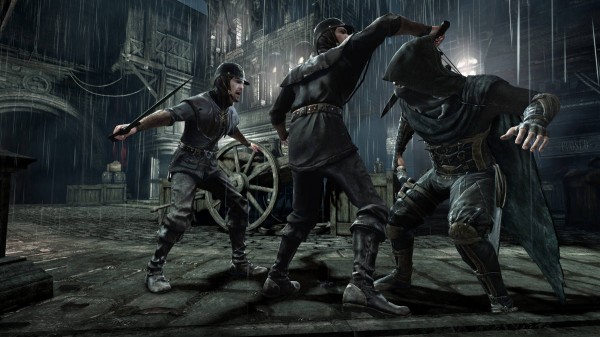 Thief is still a few months away, so to help with the wait Square Enix and Eidos-Montreal have released 10 images from one of the early missions of the game titled "Lockdown". Everything is not alright with the City of course, what with The Gloom spreading among citizens, which is why Baron Northcrest has opted to simply enact a lockdown to keep the people and the sickness contained.
That's not quite what Garrett has in mind for a homecoming back to the City however, so he opts to circumvent the lockdown by his own means to return to his hideout. Plus, being a renowned thief just means he can stop off for a theft or two on the way and with a jewelry shop right there, well who can blame him.
Those wanting to check out the images can click on them in the gallery below to see the full-sized versions. Thief will be releasing onto PC, current gen, and next generation consoles in February 2014.