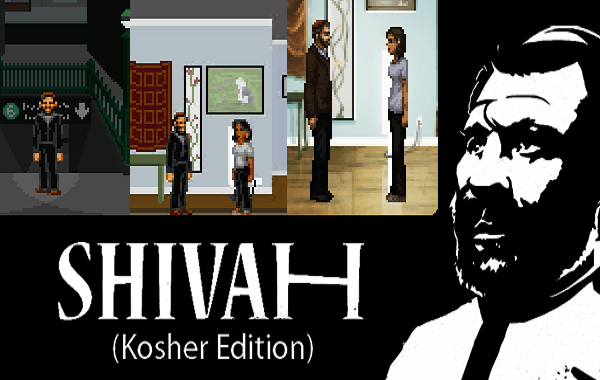 Point and click adventure game The Shivah has gone under a digital makeover; the 2006 indie game has been remastered and will be available for PC and iOS users on November the 21st.
The Shivah (Kosher Edition) is set in a run-down New York synagogue where you play as the cynical Rabbi Russell Stone; suspicion falls upon you when you discover a dead congregation member who's left you a large sum of money. The mysteriousness of the death intrigues you as you search through all of Manhattan, uncovering the truth behind the events that have happened.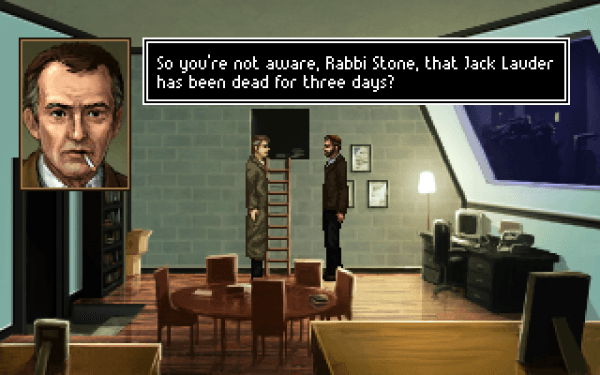 The studio behind the remastering is WadjetEye Games; a Brooklyn based company that has made many award winning adventure games including The Resonance, Gemini Rule and the Blackwell Mystery series. The company has a reputation for creating story driven adventure games with strong emphases on character development and puzzle solving, all whilst retaining a retro styled aesthetic with high quality pixel art graphics.
The Shivah (Kosher Edition) will be selling for $4.99(USD) on Steam and $1.99 on the App Store. Pre-orders for the PC version are available now through The Shivah game's website and all pre-orders will give you a 20% discount off the game until it launches on the 21st. Check out the trailer by clicking the video down below.