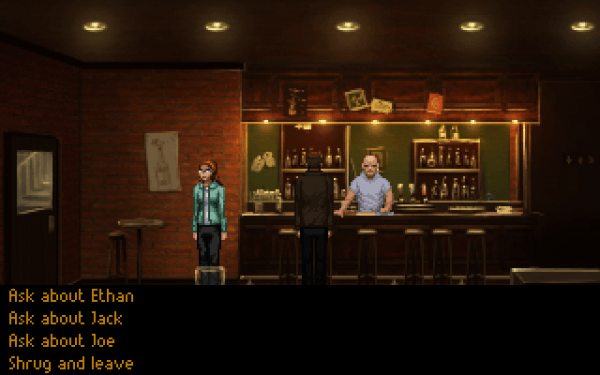 In 2006 Wadjet Eye Games released their unique action/adventure game The Shiva, the title not only gained great reception alongside some minor controversy but it was also used as a stepping stone for game creator Dave Gilbert to jump into the world of full-time game development. Seven years later marks the release of the same game yet greatly remastered and, at this point in time, infinitely better than the first release.
The Shivah: Kosher Edition will put players back into the shoes of disillusioned Rabbi, Russel Stone, who just so happens to be caught up in a deep murder investigation that revolves around the inheritance left by a former congregation member. The Shivah: Kosher Edition is unique in all regards and seamlessly blends action and adventure while throwing in elements of a "point-and-click" game. The Kosher Edition is jam packed with new graphics, a brand-new soundtrack and I refined interface that works just as well on mobile devices as it does on the PC.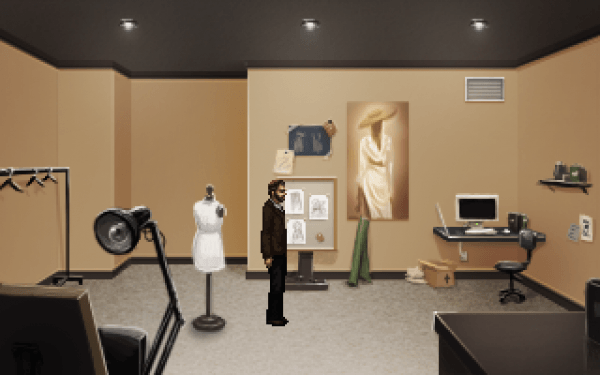 "Rabbi Stone and The Shivah jumpstarted my career in 2006, in more ways than one," says Dave Gilbert. "Working on this game was what made me decide to pursue this 'full time game developer' thing, and the positive reaction it received is what made me stick with indie development all these years. Creating The Shivah: Kosher Edition has been a wonderful experience of revisiting where it all began, and I look forward to sharing this revamped version with a wider audience."
The Shiva: Kosher Edition is now available on the PC and on all compatible versions of iOS devices. You can purchase the PC version through Steam by clicking on this link and you can purchase the iOS version by clicking on this link. The PC version is selling for $4.99 whereas the iOS version is selling for $1.99.
A small bit of extra news for fans of Wadjet Eye Games: Their next major gaming release will be "Blackwell Epiphany", the fith and final game of the mystery/adventure series and it will be coming the the PC and iOS very early next year so keep an eye out for that. For now though you can check out the group of screenshots we have below as well as an official trailer for the game.