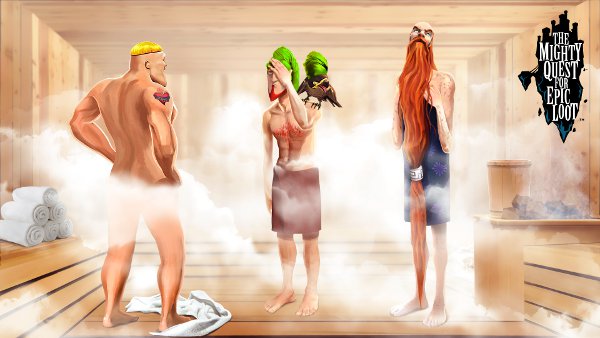 Anyone who has been dying to try out the upcoming free-to-play hack slash/ tower defense game, The Mighty Quest for Epic Loot now have a chance to sate their curiosity. Mighty Quest is coming to Steam's Early Access program to allow players to join in on the closed beta via the Double O program, or (Original Opulencian).
This means that those that take part will receive not only beta access to the game, but bonuses like exclusive gear and special items to use, plus additional early access to new bosses and heroes. Ubisoft is looking forward to the feedback that they will be able to get through the Early Access and hoping to be able to improve it with that feedback.
Those wanting to check out what The Mighty Quest for Epic Loot has to offer can find its Early Access on Steam. Otherwise players can wait it out until the full free-to-play PC release.