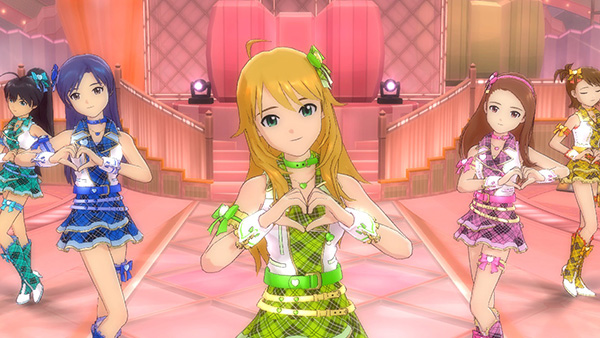 Namco Bandai is soon releasing a new Idolmaster game for the PlayStation 3 in Japan, titled One For All. The idol-rearing game had its first trailer shown during the "Idolmaster Secret Event @ Akabane" which is viewable below.
Featuring all 13 girls, The Idolmaster: One For All will be released as a retail and digital download through the new Imas Channel. New content such as songs, costumes and accessories will be included and you can bet there will be an aggressive DLC plan.
Originally an Xbox 36o exclusive in Japan, the series jumped ship to the PlayStation 3 with The Idolmaster 2 and is unlikely to return. A so-far untitled PS4 game was announced earlier this year.