DANCINGANCHOVY, a Korean mobile game developer, and mobile game publisher DeNA are proud to announce that their highly anticipated action/RPG, Team Monster, is now available for all compatible iOS devices, that means the iPad, iPhone and iPod Touch with the latest update are all compatible. Much like Pokemon, Team Monster is a game where you must find, fight, collect and raise certain powerful monsters and creatures. The game comes packed with an extremely fun gameplay style and over a hundred different monsters to catch, raise and train, it's a game that will surely keep many people occupied for hours on end and it's free!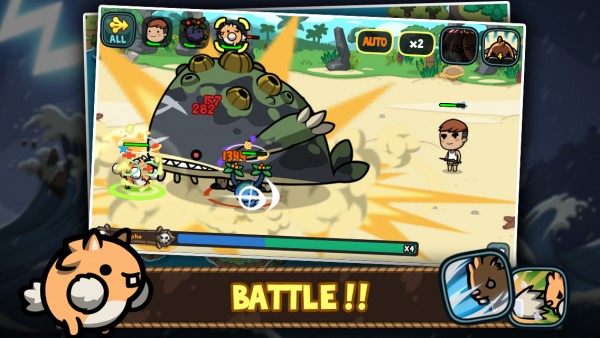 "With Team Monster, we set out to create a mobile experience with the depth and quality that RPG fans expect from a handheld console game, but free to play and with great social mechanics," said Deelee, chief executive officer of DANCINGANCHOVY Entertainment. "I'm thrilled to invite mobile game players to download and play Team Monster. Our development team hopes that consumers enjoy playing Team Monster as much as we had creating it."
The simple style of a childrens game mixed with the in-depth style of gameplay much like what you would find in an action/RPG will delight players around the world. Any fan of monster taming games are sure to pick up this title and be very thrilled with what it has to offer. It has incredible looking graphics that, much like the game itself, are very cute yet very thought out and beautifully detailed. The game free and available now in the Apple iTunes store, you can grab the game for yourself by clicking here. You can check out the trailer for the game below.