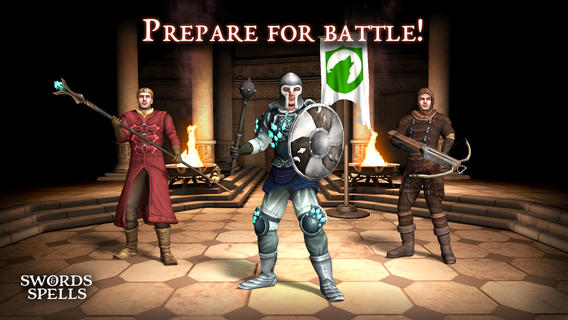 Attention RPG fans on the go, 'Swords and Spells' has finally arrived to iOS, a mobile fantasy RPG created by independent developer and publisher Xyrality.
Get it now on App Store and accept the invitation to demonstrate your power and courage in the fantastical world of Albion with your customised hero. Make your companion to look like yourself or to the person you want to be.
Volker Dressel, CMO by Xyrality states that
"The dynamic character view in 3D, the meticulous conception of artworks and graphic effects do not have any equivalent in the segment of mobile RPGs, with the addition of thousands of randomly generated items and the depth of the strategy, we can guarantee an intensive game experience."
For all the Android bots out there, a version should soon came on to GooglePlay. Early registration is available on the Sword and Spells' website for eager fans. Check out the launch trailer for Swords and Spells below.