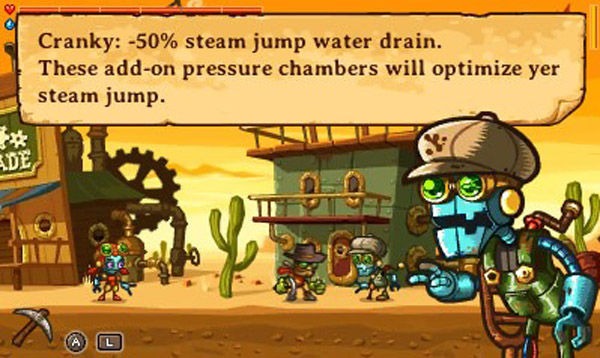 Image & Form, the studio behind the indie 3DS hit SteamWorld Dig, announced today that their darling will be hitting PC via Steam on December 5. The platformer held the top spot on Nintendo's 3DS eShop and is now coming to computers for more people to enjoy.
PC and Mac gamers can hope to get the same fantastic game loved on the 3DS, but with high definition graphics. They haven't forgotten the fantastic support they've received from Nintendo and its fans, though. They've announced that the next SteamWorld dig will release on 3DS day one.
SteamWorld Dig will be available December 5 for $9.99 / £6.99 / €8.99, with an expected release sale. For more information you can check out their official website here.