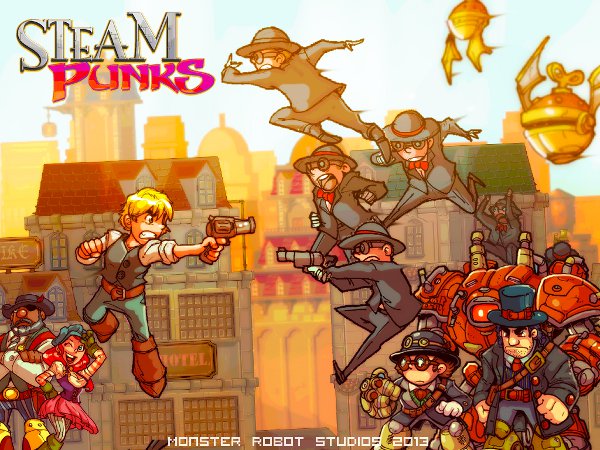 Fans of old school style RPG platformers in the style of Mega Man should be on the lookout tomorrow as Monster Robot Studios will be releasing their newest game onto iOS, Steam Punks. Following Dunns Calhan, an Elite Enforcer, as he takes on the likes of the Bowler Grang to retrieve The Grand Reactor they've stolen.
Steam Punks is packed full of features such as plenty of weapons like Weaver Shot, Mortar-Blade, and Buzz Saw Boomerang; masks offers unique powers like the Bowler Disguise, the Diving Helmet, and the Adventure Hat; and power ups to aid in Dunns fight like Speed Boots, Gun Upgrades, and Hidden Coins, with lots more as well.
Anyone wanting to see more can check out the Steam Punks trailer embedded below. Those looking to try out this Mega Man-esque adventure can find it out on iOS tomorrow, but is now available on Googleplay for Android.