How much information can you get out of a six second video? Earlier today a Vine was posted by Seven Seas Entertainment with the caption New License – Can You Guess What It Is? and as it just so happens we do know what series the manga publisher has recently acquired.
Hoshi no Samidare, better known as Lucifer and Biscuit Hammer, is a ten volume manga series created by Satoshi Mizukami. The plot focuses around college student Amamiya Yuuhi; one day he is visited by a talking lizard who gives him a ring and special powers in order to save the world… yes you did read that right. Amamiya AKA "The Lizard Knight" has to defeat the evil Mage who plans on destroying the world with the almighty biscuit hammer; a weapon that is able to cut the world in half. Throw in another protagonist, Samidare Asahina, who also wants to defeat the Mage (only so she can destroy the earth herself) and you have a series that is both action-packed and downright crazy.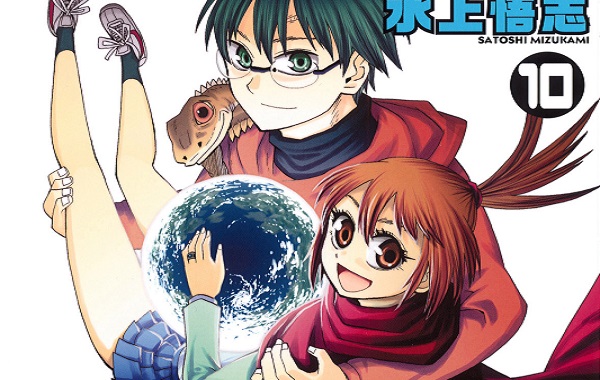 No dates have been given for the title, but keep your eyes on us for further details. Upcoming titles from Seven Seas also include Gakuen Polizi and Monster Nusune Vol 2.