November has appeared already, casting shadows of Christmas and presents and not knowing what to buy. Handily there are several boxsets being set loose in the near future for the SBS DVD Highlights courtesy of Madman; with comedy, crime, thrillers and young adult drama all getting a look in. Several TV shows have wrapped their final season and let loose with complete collections, whilst other releases bring something new to the table.

The Fall
November 20, 2013
$39.95
Gillian Anderson stars in this psychological thriller set in Ireland. A Metropolitan Police detective arrives in Belfast to hunt a serial killer who has been stalking his own prey, seemingly at random. The show contains five episodes that follow the race of the investigative team to catch the killer before he strikes again. Anderson's character Stella has gained cult status nigh on instantly, and a second season is already in the pipeline.
The Killing Trilogy
November 6, 2013
$99.95
Following the release of the third and final season last month comes The Killing Trilogy, a collection of all three seasons of the hit Danish crime show. All 40 episodes are collected across 12 discs, making this boxset the perfect chance to catch up on or introduce someone to the adventures of Sarah Lund.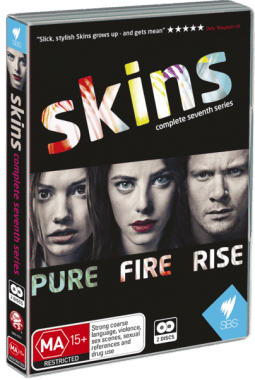 Skins Series 7
November 6, 2013
$29.95
Skins has seen a lot of characters come and go over the years, and series 7 returns to some of the key personalities from the three generations visited in the previous seasons Effie, Cassie, and James. The episodes fall into three stand alone, two part films, which revisit the characters in their young adult lives.
Skins – Complete Collection Series 1 – 7 (Limited Edition)
November 6, 2013
$129.95
Season 7 is the final outing for Skins, so if you want to pick up every bit of the show then the Complete Collection hits shelves just in time to appear on a Christmas wishlist. All 55 episodes of the BAFTA winning show are here, packaged together in a limited collector's boxet.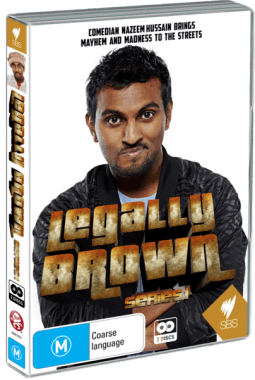 Legally Brown
November 6, 2013
$29.95
Nazeem Hussain is the star and host of this new comedy series, which in addition to stand up comedy also features hidden camera stunts and comedy sketches. Hussain explores issues of everyday Australian life for a Muslim, from race relations to politics in the ten part show.

Housos Box – Series 1 & 2
November 6, 2013
$49.95
From the creators of Fat Pizza comes the adventures of Shazza, Dazzy, Frank and the rest of the gang, who while away their less than epic lives in the fictional housing commission of Sunnydale. This two season set collects the 18 episodes of the satirical show, which was initially mistaken for a documentary by one of Australia's major media outlets.


Lost Kingdoms of South America
November 6, 2013
$29.95
This four episode series sees archaeologist Dr Jago Cooper explore some of the hidden gems of South American history and culture. Chimor in Peru, Muisca and Tairona in Columbia, Chachapoya in Peru and Tiwanaku in Bolivia are all up for examination in a series that aimes to uncover some of the centuries worth of civilisation that was all but lost upon the arrival of European invaders.