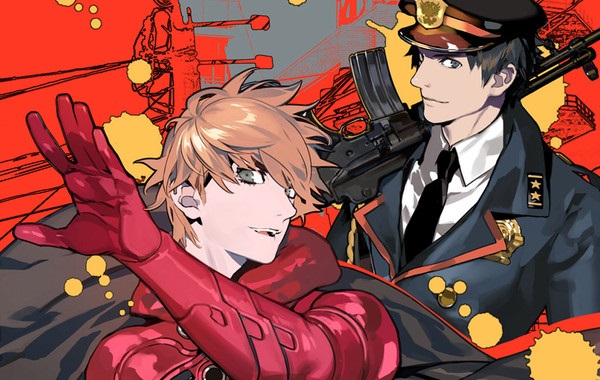 One of the problems I find with official anime websites is the fact that most of them don't come with English translations, this can cause difficulties for those who don't speak or read any Japanese. Luckily this won't be the case for Samurai Flamenco fans as there is an official anime website for all of its western viewers.
The English version of the website follows the same style as its Japanese counterpart with fully translated text, with nearly all sub categories featured western fans won't feel like they are being left out. There are slight differences to both websites; the Japanese character section for example has all the characters in full colour whilst the English version only has the outlines. Specific categories are also inaccessible on the English website; both the Music and Books section have been shaded grey and unable to click on, whether or not they will be made available in the future is anyone's guess.
Despite these set back, fans will be filled with joy when they click on the Specials and see all the paper board messages and cast comments fully translated. The cast comments feature the seven main voice actors/actresses giving their opinions about the series and what the fans would enjoy from it. The paper board messages section contains written messages and sketches from various members of staff, with my personal favourite coming from the Chief Producer (see below).
The anime was acquired by Aniplex and airs every Thursday through Crunchyroll, in Japan the series is running on the late night Noitamina programming block alongside Galilei Donna. Tell us what you think about Samurai Flamenco, and what other anime websites you would like to see translated, by leaving a comment down below.