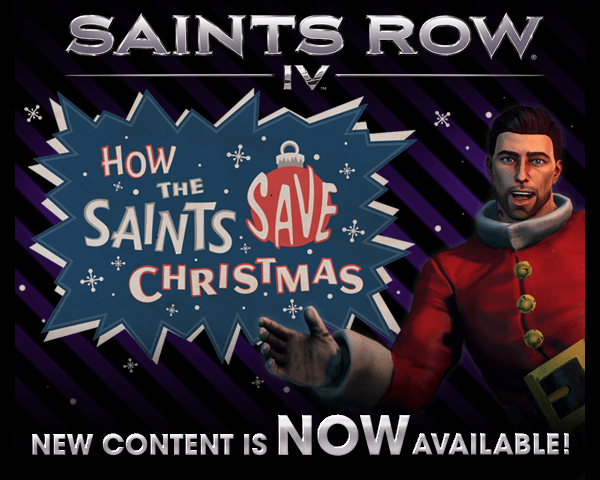 Just in time for Thanksgiving, Deep Silver and Volition is getting in the spirit of the holidays with a brand new DLC for Saints Row IV and two contests. The content DLC called "How the Saints Saved Christmas" will star the Third Street Saints bringing holiday cheer to the boss. The DLC will be released on December 11th and will be free for all Season Pass holders. The DLC can also be bought separately for $6.99.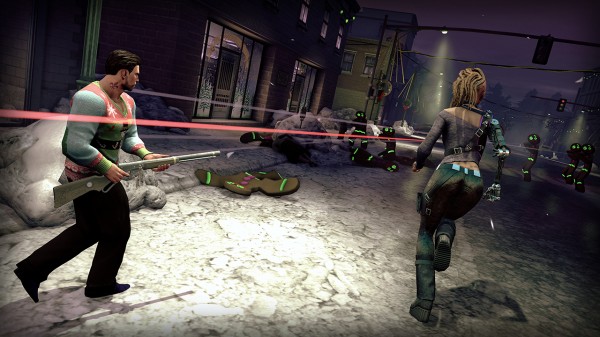 For those looking for a little more holiday cheer outside of Steelport, the naughty developers are looking for redemption. Gamers can check out their nefarious deeds at the official site and recommend what the developers should do. The best ideas will be filmed by the developers, so get your ideas in before November 29th, 2013.
Volition and Deep Silver are also hosting a Christmas caroling contest. Grab your friends and film yourselves singing Saints Row Jingle Bells. The winners will receive a Saints Row themed Christmas present from the developers and a special personalized video message. The contest ends December 5th, 2013.