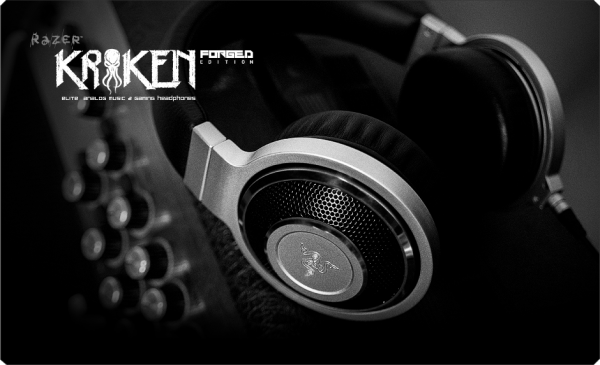 The greatest in gaming hardware and software systems, Razer have announced the launch of yet another new top-of-the-line headphones: the Razer Kraken Forged Edition.
Contrasting their bold coloured emblems, this new set looks like it's for the sophisticated gamer. Crafted with ear cups that are machined out of aircraft-grade aluminum and finished with a matte texture, the Razer Kraken Forged Edition is carefully hand-assembled to ensure the build quality matches the premium looks and guts.
The Kraken Forged Edition is also supposed to work as well as it looks. Razer audio engineers have fine-tuned the 40 mm bass-heavy drivers to bring you epic bass while keeping the sound balanced with clear and crisp highs optimized for music and gaming experiences. It is also versatile as it has a swappable cable with an in-line microphone.
Though it is being sold at US$299, this piece of ear candy seems to be worth every penny.