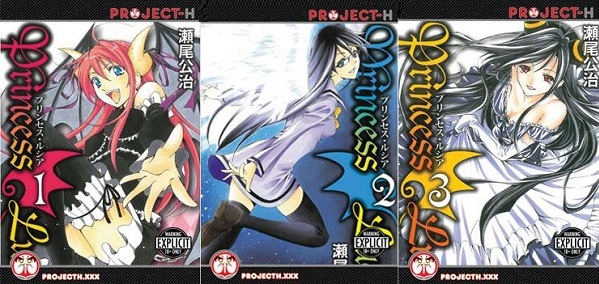 Those of you who are familiar with Project-H Books probably know that they are known for bringing English translated hentai manga to North America but it looks like they are going to be stepping out of the box a bit this time around as they have just announced the licensing of the romance manga Princess Lucia.
Kouji Seo, best known for Suzuka and the still currently running A Town Where You Live manga series, began this monthly manga a few years ago and it follows the story of a teenager named Koizumi Yuta who is surrounded by angels and devils. The twist is, the devil princess Lucia wants to have his baby but the angels will do anything they can to try and make sure this doesn't happen.
Currently Project-H Book is aiming to release the manga volumes start in 2015 and they will be available both digitally and physically.