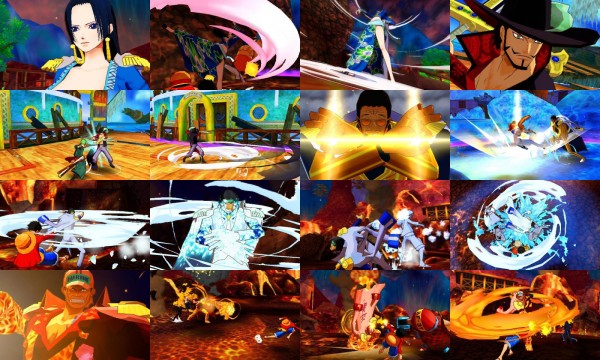 Namco Bandai Games have just released another fantastic trailer for their upcoming One Piece game for the 3DS; One Piece Unlimited World Red. This brand new trailer goes for just over four minutes and shows off a great deal of gameplay, showcasing some of the characters that are playable, bosses to fight in the game, more footage of the new characters and a bunch of the mini-games you can play in-between the story.
As I mentioned above, the more we see of the game the better and better it is looking and, I have to say, this Trailer really portrays the typical One Piece action that we've all seen throughout the Manga and the Anime in an almost perfect way. We're all very excited for the release of this game and, although there's no talks of a Western release yet, we're still hoping that One Piece: Unlimited World Red will be coming our way.
Head down to our Featured Video Section just below to check out the brand-new trailer and don't forget to hit up our comments section to let us know what you think of this release.