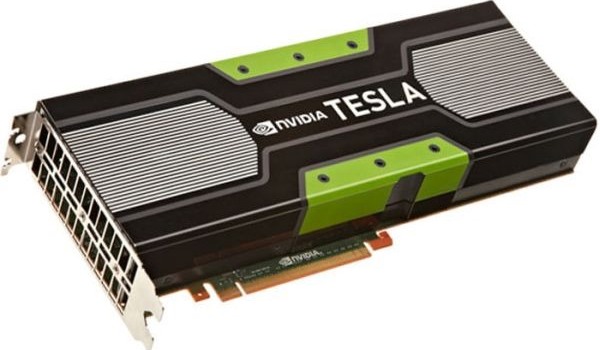 Other than powering our consumer PC gaming machines with the GTX 780Ti, Nvidia also has bigger fish to fry. Namely supercomputers and big data analytics. Their latest GPU "accelerator" is the Tesla K40, set to power scientific, engineering and enterprise projects as well as high performance computing.
The K40 provides double the memory and up to 40 percent higher peformance than its predecessor, the Tesla K20X. To put into perspective how relevant GPUs have become for supercomputing, the K40 is 10 times more powerful than the fastest current CPU.
The Tesla K40 features GPU Boost technology, converting power headroom into a user-controlled performance boost, allowing users to unlock extra power.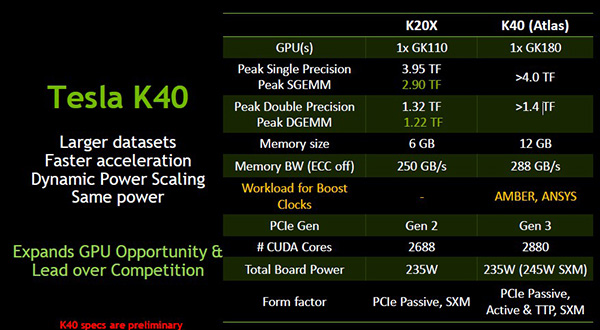 Nvidia has also announced plans to collaborate on GPU-accelerated versions of IBM's range of enterprise software applications to the benefit of IBM customers. Combining IBM POWER8 CPUs with Nvidia's Tesla, it's the first time GPU technology goes beyond supercomputing and into enterprise-scale data centres.