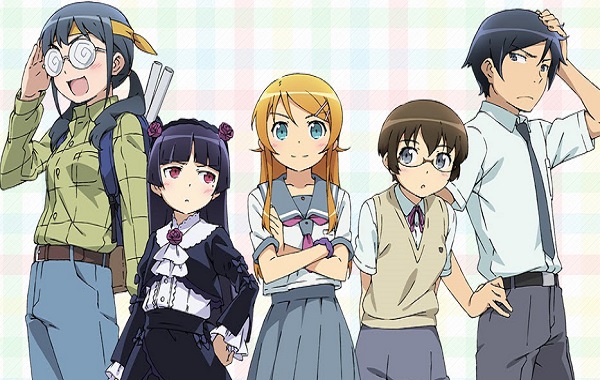 Since the last OVA of Oreimo aired in August it's safe to assume most of you have calmed down, but this latest Dengeki Bunko announcement might just re-excite you again for a little sister otaku based series (or make you more annoyed).
Tsukasa Fushimi, the author behind Oreimo, will be starting a new series called Ero Manga Sensei- Imoto to Akazu no ma which roughly translates to My Little Sister and the Locked Room. The main character is Masamune Izumi; a high school light novel writer who lives with his shut in younger sister. Things start to get interesting for the two of them when Izumi discovers that the illustrator for his LNs, the person behind all the highly perverted drawings, is none other than his own sister Sagiri.
The new LN series will be drawn by Hiro Kanzaki, the illustrator behind Oreimo and will make its appearance on December the 10th. Let us know what you think about this new series, or the Oreimo anime, by leaving a comment down below.