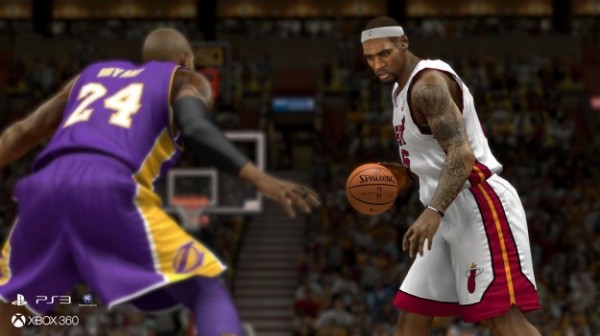 NBA 2K14 may be out now on current gen consoles, but that doesn't mean there isn't more to say about the next gen version. A new trailer just put out today by the 2K Games shows off the newest engine in the game, that is coming only in next gen, specifically for adding emotion and excessive attention to detail.
The Eco-Motion Engine allows for even more depth of detail, from the way players on the court are planting their feet and their facial expressions, to the spin of the ball as it is dribbled and shot. Needless to say this is a lot of detail that is impossible on the current gen consoles, that is finally possible with the next gen.
A trailer detailing the Eco-Motion Engine and how it is being used within the next gen version of the game can be found embedded below. NBA 2K14 will launch with the PS4 on November 15th, and the Xbox One on November 22nd.