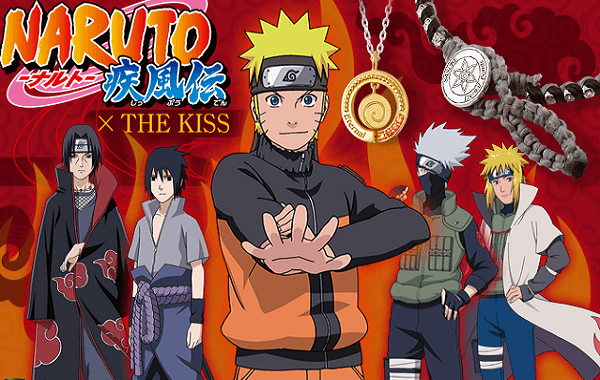 If you are a Naruto fan and want more elegant looking merchandise then The Kiss have something special for you. The outlet jewellery shop have created five different necklaces and bracelets based around the popular anime; reflecting the personalities of Naruto, Sasuke, Kakashi, Itachi and Minato.
Both pieces have different symbols and colours to represent each character; the woven bracelet contains a small medallion and the necklace contains a ring made with four cubic zirconias. Both the necklace and the bracelet have the words "Eternal Bonds" engraved into them and the necklaces can be joined together to create an infinity symbol.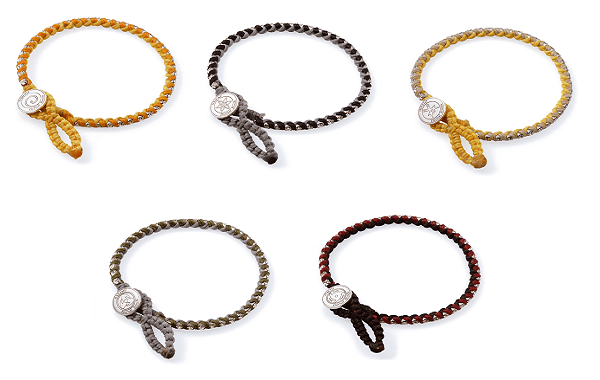 The bracelets do look more casual compared to the necklaces, but both of them have the same aesthetic look as normal pieces of jewellery. These would be great for the older fans of Naruto who want more than just the figurines and toys; something to wear around the office without drawing attention, similar to the Sword Art Online tie.
The Kiss online shop has priced the necklaces at 12,600 yen ($126 USD) and the bracelets at 8,190 yen ($81.90 USD).Let us know what you think about the necklaces/bracelets, and what other anime themed jewellery you would like to see by leaving a comment down below.