Midnight City, the indie label for publisher Majesco, released both Slender: The Arrival and Blood of the Werewolf just a few days ago and now that it's Halloween they've got a lot of videos coming out to celebrate. The first of course is the launch trailer for the first and so far only official Slender Man game, Slender: The Arrival from developer Blue Isle Studios, which shows off the dark and creepy locations from the game as the player goes in search of Kate.
The Slender Man isn't the only creature to fear in the game however as Charlie, a thrall of the thin man himself will also be on the prowl. Check out the launch trailer embedded just below and those looking to experience the terror themselves can find Slender: The Arrival on Steam.
Halloween isn't all about scaring either as it is also about treats and Midnight City has an interesting treat in the form of a more fun video starring everyone's favorite suited, tentacled, eldritch-like horror Slender Man. The promotional video for Slender: The Arrival gives an interesting glimpse into Slender Man's home life of baking, making music, and writing a buddy cop movie starring him and Peter Dinklage titled Short and Slender.
After the disjointed creepiness of the previous trailer it is nice to get a little bit of comedy, so those wanting to see how Slender Man spends his time when not standing out in the woods or how he feels about the release of Slender: The Arrival can find it all in the video embedded just below.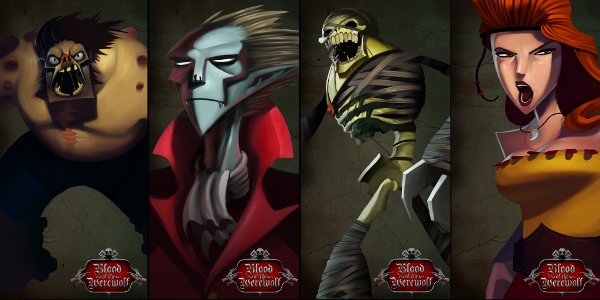 Going in a much different direction from Slender Man, Midnight City has also released a launch trailer for the action platformer Blood of the Werewolf, which pits one of the lasts werewolves against the other classic monsters, such as Mr. Hyde, Dracula, and The Mummy. Developed by Scientifically Proven, players will aide Selena as she tries to save her son Nikolai from kidnapping after her husband was murdered.
With both crossbow and wolf form, Selena will be cutting a path through all these enemies to save her son. Those wanting to see the game in action and/or some more details of Selena's quest for vengeance can check out the launch trailer for Blood of the Werewolf embedded just below and players wanting the game for themselves can find it from Steam.