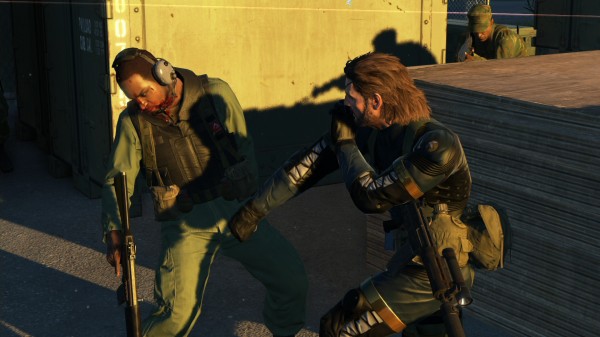 Since it was first being teased Metal Gear Solid V: Ground Zeroes has always been a little up in the air as to what it would be. The most logical conclusion was that it was simply the prologue to the events of Metal Gear Solid V: The Phantom Pain, similar to how prologues previously had a different title to set them apart from the main events.
While a good idea, it appears that this idea was both true and not as Konami and Kojima Productions have finally revealed just how Ground Zeroes and The Phantom Pain will relate. In short, that Ground Zeroes will be the prologue to the main events, but in a completely separate retail release.
MGS V: The Phantom Pain and the FOX Engine are apparently such a change in gameplay and mechanics, that the developers felt it necessary to create a separate introductory release to prep players for the full release. So, Metal Gear Solid: Grounds Zeroes will be releasing on Xbox 360, PS3, Xbox One, and PS4 for in Spring 2014 for just $29.99, or just $19,99 as a current gen digital download.