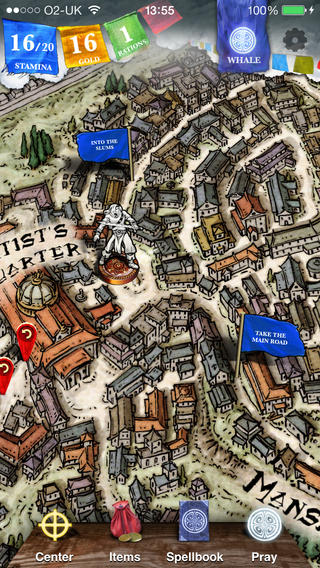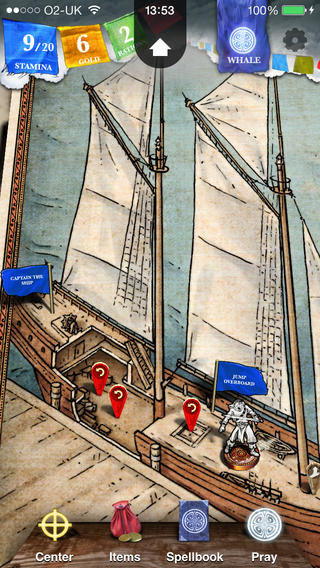 Welcome back for this week's iOS Game Suggestions. If you missed last week's, or are new to the suggestions, click on the link below and check out what cool games you should be picking up for your iOS device along with the introduction on how the suggestions work. (suggestions 1 has how it all works)
MasterAbbott's iOS Game Suggestions
A great week on iTunes! As always, it started slow and but ended with a bang! There are many must-buy games this week in all departments, FREE, 99c and over 99c. This week I've suggested a total of 21 great quality titles. Make sure you check them all especially… Steve Jackson's Sorcery! Part 2, Lego Lord Of The Rings, Striker Soccer 2, Rayman Fiesta Run, Meltdown, Star Wars Tiny Death Star  just to name a few.
Break down below :
9 – FREE Games
3 – $0.99c Games
9 – Over $0.99c Games
As always for this week's suggestions are all new titles that you should take a look at and consider spending your hard earned iTunes cash / time on.  Well the Free games just below certainly should all be given a shot as they won't cost you anything!
For The Cheapskates – FREE GAMES
 

MASTERABBOTT'S FREE GAME PICK OF THE WEEK!

Star Wars Tiny Death Star – Price : FREE – Publisher – Lucasarts (Amidst a civil war in a galaxy far, far away, the Emperor is building a Death Star level by level, and he needs your help. Intergalactic war is expensive, and space stations are, too. Do you have any idea how much it costs to build one the size of a moon? Live life on the dark side, and join Emperor Palpatine and Darth Vader on a mission to attract Galactic bitizens, run intergalactic businesses, and build an all-new Death Star! With that hard-earned money, fund the Empire's evil schemes to defeat the Rebels and conquer the galaxy once and for all! ) on iPad & iPhone. GET IT NOW FOR FREE

 
Striker Soccer 2 – Price : FREE – Publisher –

Chillingo

 (Take to the pitch in Striker Soccer 2, the sequel to the hugely popular Striker Soccer. Create your own team of star players and lead them to glory as you show off your skills on the big stage.

) runs on iPad & iPhone.

GET IT NOW FOR FREE

Zombitsu – Price : FREE – Publisher –

Ruma Studios

 (ZOMBITSU (noun: zom-bit-su) – a traditional form of Japanese sword combat against warriors of the undead. The evil Lord Nakatomi has torn apart your land and unleashed his army of soldiers for total destruction. Play as Hiro, the last known Zombitsu expert, on his epic journey through the glorious streets of his Japanese village, the devastated lava world and the picturesque floating kingdom.

) runs on iPad & iPhone.

GET IT NOW FOR FREE

 
Project Peon – Price : FREE – Publisher –

David Campbell

 (Ingenuity Wins! Project Peon allows you to create your own dynamic cart using components such as motors, shock absorbers and boosters. Project Peon combines free form physics game play with fast paced driving action. Use your cart to collect the peons from the wormhole and transport them to your spaceship. With complete creative freedom, how you get there is up to you.

) runs on iPad & iPhone.

GET IT NOW FOR FREE

 
Big Action Mega Fight! – Price : FREE – Publisher –

Execution Games / Double Stallion

 (Big Action Mega Fight! is a classic-style beat 'em up/brawler game with a modern twist! Hilarious cartoon fighting action meets incredibly fluid touch-screen controls, designed from the ground up for smartphones and tablets. Megatropolis is overrun with vicious criminal gangs and it's up to Brick Strongarm and his killer moustache to save the city!

) runs on iPad & iPhone.

GET IT NOW FOR FREE

 

PBA Bowling Challenge – Price : FREE – Publisher – Concrete Software (Rise through the ranks against 21 of the PBA's best bowlers Bowl against your friends in real-time, one-on-one Multiplayer matches! Career mode – Starting in a local alley with a scuffed up 12lb ball, you'll hone your skills against bowling legends in a variety of regional and national championships on your way to competing in the Tournament of Champions! You'll also unlock a wide variety of opponents and locations and oil patterns that can be used in multiplayer games! ) on iPad & iPhone. GET IT NOW FOR FREE

 
Tank Battles – Explosive Fun! – Price : FREE – Publisher –

Gameloft

 (Get ready for Tank Battles! This is General McTankerson, the greatest tank commander in the world speaking! Many have come to my island for the Tank Battles Tournament, but only one can be crowned the Tank King. Will it be you? Roll out and let the Tank Battles begin! 

) runs on iPad & iPhone.

GET IT NOW FOR FREE

 

Miner Problem – Price : FREE – Publisher – Everplay ("Theres Gold in Them Hills!" was the slogan used to bring in many aspiring miners to the dig up gold and diamonds with ease. What they didn't mention was the danger! From the creators of Leaping Legend and 1001 Attempts comes Miner Problem!) on iPhone & iPad. GET IT NOW FOR FREE

 

QuizUp! The Biggest Trivia Game In The World! – Price : FREE – Publisher – Plain Vanilla Corp (Challenge your friends and connect with others around the globe in the largest real-time trivia game ever. Go head to head with others in over 150,000 questions and 250 topics ranging from your favorite tv shows and movies to sports and music. ) on iPhone & iPad. GET IT NOW FOR FREE
For The Bargain Hunters – 99c Games
 

Optical Inquisitor 17+ – Price : $0.99 – Publisher – Crescent Moon Games (Its the year 1988. Acid wash jeans are in. Our hero, Tommy Rissken has been betrayed by his friends and had to serve a prison sentence for 8 years. Now he's back with a vengeance. With your help, he'll get his revenge on his 'friends' and be able to return to his daughter.) runs on iPhone & iPad. BUY NOW

Garfield Kart – Price : $0.99 – Publisher – Microids (Join Garfield and his friends in the funniest fast and fur-ious game! What character do you want to play with? Garfield, Odie, Jon, Nermal… you choose! Take part in no-holds-barred crazy races in either multiplayer mode or against the computer! Challenge your friends whatever platform they're on (mobile, tablet, PC, Mac, etc…) thanks to the CROSSPLATFORM multiplayer mode! Use your best driving skills and the bonus objects to be first across the finish line! But watch out… it's a free-for-all out there!) runs on iPad & iPhone. BUY NOW

 

Crazy Wheel Rider HD – Price : $0.99 – Publisher – NuOxygen (Mr Squeaky, the flying squirrel loves the fair, but removing the great wheel's main axle pin wasn't his best idea, now the wheel is free and picking up speed!
Help him outrun the great wheel by jumping from wheel to wheel: grab a rotating wheel, swing around and release at the right time to fly off to the next one."It's better than a roller coster!!"  Glide between wheels for longer flights and smooth landings. Grab things on the way to increase your speed and max out your score! How far can you go before the great wheel catches up?) runs on iPhone & iPad. BUY NOW
For The Millionaires – All games over $0.99
 

MasterAbbott's over 99c Pick Of The Week!

Steve Jackson's Sorcery! Part 2 – Price : $5.49  – Publisher – inkle (Kharé is brimming with things to do and creatures to meet. Visit the Festival of Thieves, battle a ghost, escape from slavers, gamble your fortune at the Halls of Vlada, drink at the tavern, worship strange Gods, and much much more. Will you uncover the secrets of the city, overthrow the Council, destroy an invading army, or leave Kharé to burn?) runs on iPhone & iPad. BUY NOW

 

Lego Lord Of The Rings – Price : $5.49  – Publisher – Warner Bros (Follow the epic storylines of the original The Lord of the Rings trilogy reimagined with the humor and endless variety of LEGO gameplay. Relive the legend of The Fellowship of the Ring, The Two Towers, and The Return of the King through LEGO minifigures, as they explore wonders and solve timeless riddles) runs on iPhone & iPad. BUY NOW

 
Zumba Dance – Price : $5.49 – Publisher –

Majesco Enertainment

 (The hottest Zumba® Fitness routines available for the first time on mobile phone and tablet devices. New motion tracking technology ensures you get the most out of your workout. Dance along with superstar Zumba instructors: Beto Perez, Gina Grant, and Kass Martin. Get moving to chart-topping music from artists like LMFAO, Pitbull, Tiesto, Don Omar, and more plus contagious Zumba originals. Feel the thrill of a huge range of popular dance styles from around the world, including Merengue, Salsa, Cumbia, Bollywood, Hip-Hop, Reggaeton and more

) runs on iPad.

BUY NOW

 
Meltdown – Price : $1.99 – Publisher –

Bulkypix

 (Become the most skilled soldier and get the best upgrades. Choose your weapons, buckle up and start your mission. You need to get rid of all the different robots. Enemies have different combat styles and gear. Each enemy has it's own special AI, adapt to them. Meltdown is an intense arcade-shooter game
Clear all the levels and survive in the Arenas !) runs iPad & iPhone. BUY NOW
 

Rayman Fiesta Run – Price : $5.49  – Publisher – Ubisoft (Join legendary platforming hero Rayman for a new adventure on your favorite mobile device! If you enjoyed Rayman Jungle Run, winner of the App Store's BEST of 2012, you will love Rayman Fiesta Run and its new wacky Fiesta world! Lunge for cocktail umbrellas, leap on limes and punch those piñatas…the sky's the limit!) runs on iPhone & iPad. BUY NOW

 

Monsters Rising – Price : $4.49  – Publisher – Nine Tail Studios. (Be the Monster! In this 3D action-strategy game, collect, upgrade and control your monsters directly, as gesture-driven gameplay is taken to all-new heights. Play as Mad Yama's Hordes, a group of monsters based on Chinese mythology, and begin the campaign to take over the world! ) runs on iPhone & iPad. BUY NOW

 

Blocky Roads – Price : $1.99  – Publisher – Dogbyte Games. (Jump into your car and discover green hills, snowy mountains and desert dunes in this unique blocky adventure!  The hurricane ripped your farm apart and scattered it around the Globe. Collect the missing parts to restore the farm to its former glory! ) runs on iPhone & iPad. BUY NOW

 
Pathogen – Price : $2.99 – Publisher –

Gameblyr

 (Pathogen is an award-winning single and multiplayer strategy game for mobile and tablet devices developed by Birnam Wood Games. 

) runs on iPhone & iPad.

BUY NOW

 
Luxuria Superbia – Price : $2.99 – Publisher –

Tale Of Tales

 (Luxuria Superbia is a colorful, musical journey made to fill you with joy. Exciting designs explode from your touch as you glide through playful stylized flowers. It's all about the experience and the interaction.) runs iPad & iPhone. BUY NOW
There you have it folks these games should keep you busy for quite some time well until next week at least. I'll be back next week for another dose of iOS goodness, in the meantime if you would also like to suggest your own suggestions, please feel free to share them in the comments section below or in the iOS forum section on the site here.
Remember kids, Play Hard Or Don't Play At All!