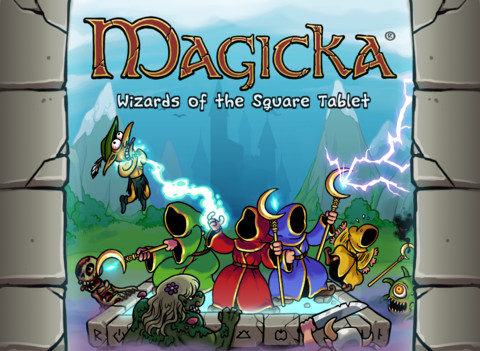 Ah, the quirky world of Magicka … Where friends explode other friends long before the hoards of enemies lurking in every bush, tree, and cave can even get the scent of their singed robes. Having become one of the staple Steam titles of the last few years due to its seemingly never-ending presence in Indie Bundles and Steam sales, Magicka has acquired a massive fanbase and now you can take it on the go on your iOS device of choice.
Today, Paradox Interactive released the 2D adaptation of their hit game, Magicka, called Magicka: Wizards of the Square Tablet, on the iPhone after its success on PC and tablet devices. The iPhone, while laughably not square, nor a tablet, is the latest device to be able to support this wacky title, but Paradox urge caution, reminding players that "having a 'smart' phone will not prevent you from accidentally immolating your entire wizarding party."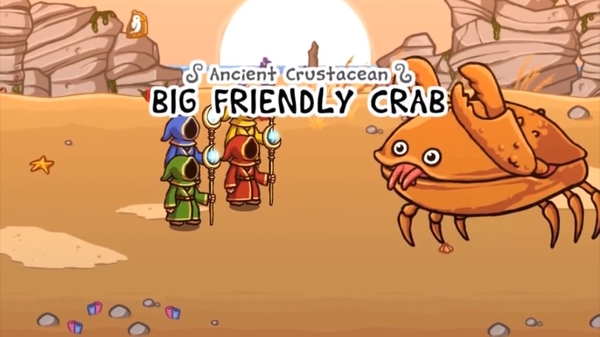 Wizards of the square tablet brings the unique spellcasting of Magicka to a reimagined 2D art style with a new story and cross-platform multiplayer. Android support has also been activated as of today, so players on PC, iPad, iPhone, and Android smartphones or tablets can all play each other without barriers.
News has also been released today that the ninth Magicka novel, "Magicka: The Ninth Element" is being brought to the handheld platform. It follows a group of rookie wizards as they use the 8 elements of the Magicka universe to hunt down a supposed ninth element that could hold unimaginable power. Or it could not … One or the other. Check out the first 35 pages of the new novel here.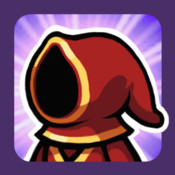 Magicka: Wizards of the Square Tablet can be picked up for iPhone here.