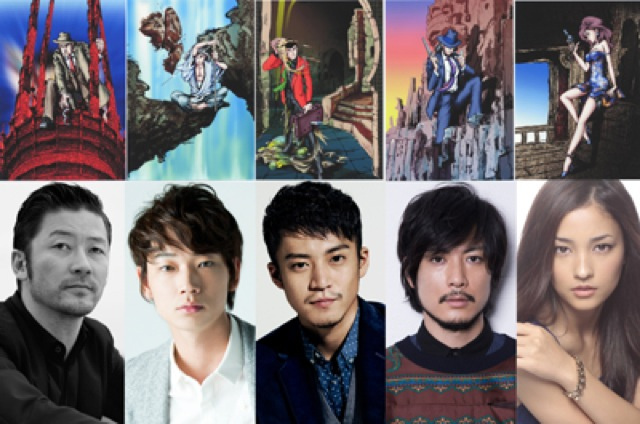 The cast for the live-action film adaptation of the legendary anime series Lupin The Third has just been officially revealed. The film which is scheduled for a Summer 2014 release will star the following actors and actresses as these immortal anime characters:
Shun Oguri as Lupin The Third

Tetsuji Tamayama as Daisuke Jigen

Go Ayano as Ishikawa Goemon

Tadanobu Asano as Inspector Zenigata

Meisa Kuroki as Mine Fujiko
Word has it that Shun Oguri lost 8kg for the role of Lupin The Third and spent up to 10 months in training to prepare for the many action scenes to be featured in the film. Currently production is underway in Thailand. Stay tuned for further information on the Lupin The Third live-action film as it surfaces.