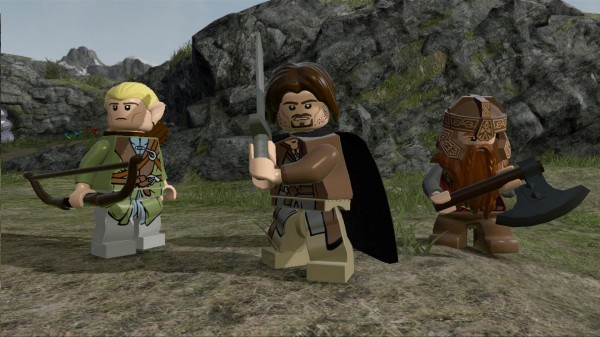 Just when players thought they had seen LEGO Lord of the Rings on every conceivable platform, Warner Bros. and TT Games have released it yet again, just in time for the second The Hobbit movie to come out. After finally making it's way to Mac, it was just a matter of more time until it came to iOS.
Now on iOS, players will be able to play on either iPad or iPhone utilizing the "Classic" or "Touch Screen" controls to explore the world of Middle Earth and put a stop to Sauron's plans to regain the One Ring. Players will be able to unlock and play as 90+ different characters on the epic adventure across the land.
Those wanting to check out the iOS version of LEGO Lord of the Rings can find it on iTunes for only $4.99 so those wanting to relive the adventure of the movie trilogy before seeing The Hobbit: The Desolation of Smaug.