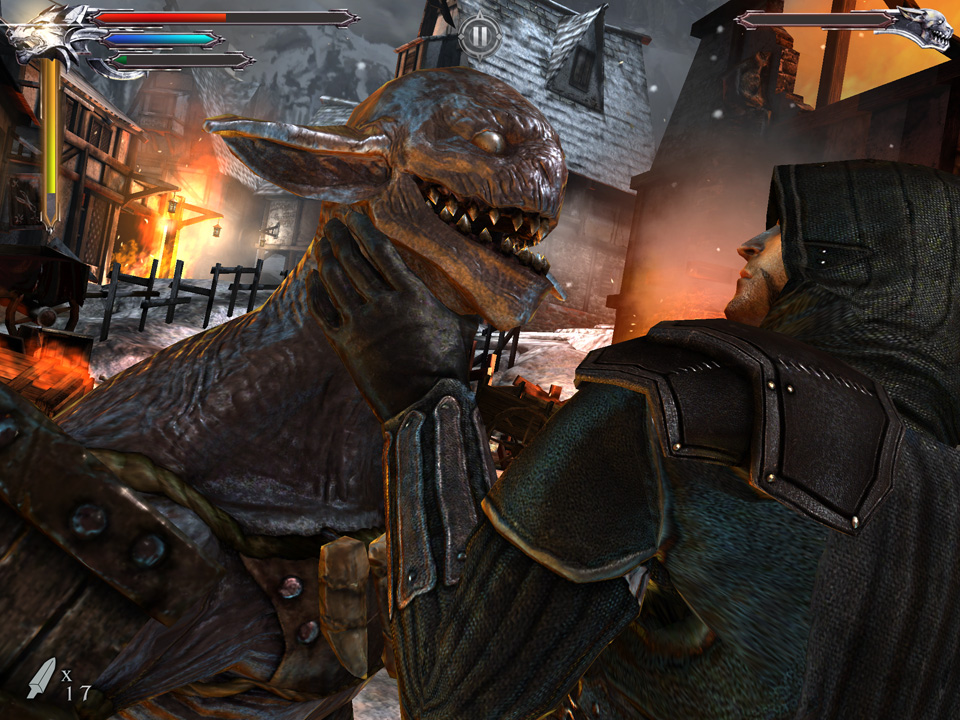 The first episode of Joe Dever's Lone Wolf, the game based on the series of novels, has just been released. Fans of the book series or the fantasy genre can now explore the world of Magnamund as Lone Wolf, the final warrior of the Kai Lords of Sommerlund. What choices will each player be forced to make as they try to save the day?
Coming from developer Forge Reply, with Atlantyca Lab and BulkyPix, Joe Dever's Lone Wolf – Blood on the Snow is just the first of what will be a four part story that will be shaped by the player's decisions within the game. What will they discover in the village of Rockstarn and what will they do?
Those wanting to check out the Act 1 "Blood on the Snow" can find it for both iOS and Android for just $4.99, but as a special bonus for the launch players can also purchase the season pass for the rest of the episodes for just $9.99.