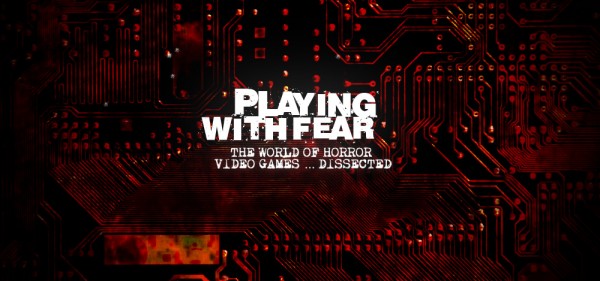 A new horror gaming documentary on Kickstarter is the latest crowdfunding project to vie for the attention of gamers. Playing With Fear: The World of Horror Video Games, is attempting to raise £25,000 by the end of November. The project is being led by British film maker Anthony Carpendale, who has secured the co-operation of developers such as Frictional Games (Penumbra, Amnesia: The Dark Descent), The Chinese Room (Amnesia: Machine for Pigs) and Infinitap Games (Neverending Nightmares).
In addition to the haul of smaller teams already on board industry giants Konami have recently agreed to fully co-operate with the project, allowing Carpendale and his team full access to the people behind the iconic Silent Hill series if the Kickstarter campaign succeeds. In addition to interviewing and profiling some of the best horror developers out there, Playing With Fear will also focus on the development process, visiting inspirational locations and digging in to the history of some of the most celebrated moments of horror in gaming.
The project will shine a light on the stories behind the enduring classics, the ingenuity of the new harbingers of our digital nightmares, and the speed of technological innovation nurturing the global renaissance of interactive horror.
As with every Kickstarter campaign there is a host of perks and rewards on offer for contributors, ranging from digital downloads of the finished film right up to an Executive Producer credit and having your mug immortalised in one of the film's animated sequences.
You can check out the Kickstarter page for Playing With Fear: The World of Horror Video Games – here.