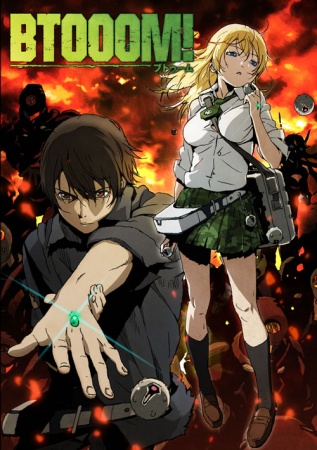 Hanabee have just dropped a bombshell at Supanova Brisbane. They have officially announced the acquisition of popular 2012 action anime series BTOOOM!.
BTOOOM! revolves around a game of the same name that becomes all too real when players are placed into a Battle Royale-like scenario where they must kill one another in order to survive. The twist is that the weapons at their disposal aren't your average weapons – they are explosives.
The 12 episode series is slated for release on both DVD ($59.99) and Blu-Ray ($64.99) in dual language format on the 8th of February, 2014. Stay tuned for further information on this release as it comes to light.