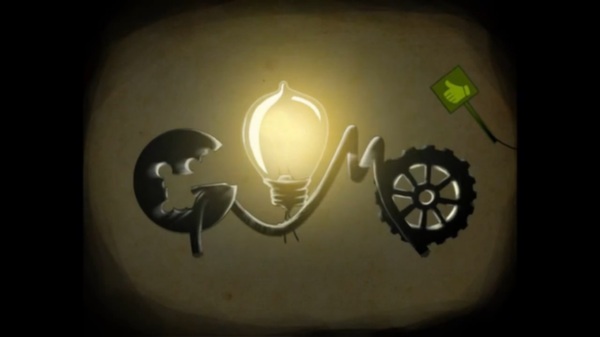 Today, German publisher, Daedalic Entertainment, announced their upcoming release of Fishcow Studio's unique, hand-drawn point and click puzzler, Gomo. Due for release on PC on the 6th December, it details the journey of a character called Gomo as he sets out on a journey to retrieve his dog, Dingo, from the clutches of a mysterious alien foe.
This game appeals to those who love challenging themselves with a wide variety of puzzles that can be completed in a number of weird and wonderful ways. Its non-violent, comic book setting means that it can be enjoyed by players both young and old, and its comically emotionless, almost voodoo doll looking main character reminds me of such great games as Battleblock Theatre on Xbox Live Arcade.
Soon to be available for €9.99 /£6.99 /$9.99 /RUB 249 on PC in 9 separate languages, this title definitely looks like it is worth keeping an eye on for all you puzzlers out there.