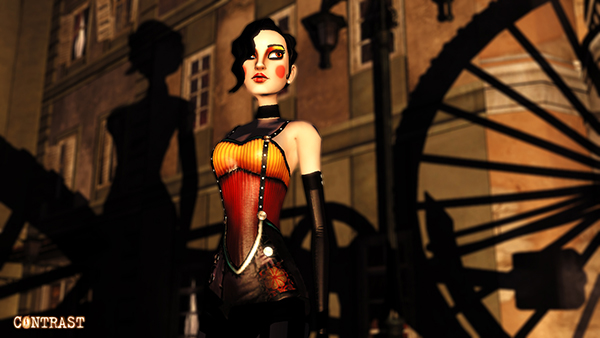 Contrast has already been making waves with its gameplay at conventions and after showing off a little bit more on the main character and the music of the game, Focus Home Interactive and Compulsion Games have released a new trailer giving a backstage look at some of the different elements.
From the origins of the game itself, to the use of noir elements for both the setting and puzzles, this video gives a nice look into the mindset that Compulsion Games had while making Contrast. There has of course been many games with European settings, so with Contrast they gave the extra effort to ensure something new and different with the look and feel with the Jazz/Burlesque era.
Those wanting to learn more about where Contrast came from conceptually can find the new trailer embedded below. Contrast is currently set to release November for XBLA, PSN, and PC. Though pre-purchasing the PC version offers the Collector's Edition which includes the soundtrack, 52 pages of concept art, and is currently discount 25%.