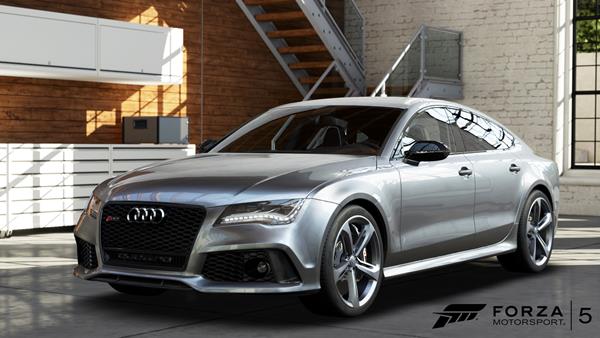 Xbox has released the 'Forza Motorsport 5 x Audi' video mini-documentary – which can be viewed embedded at the bottom of this article – spotlighting the Le Mans Circuit de la Sarthe in France and Audi's reigning FIA World Endurance Championship racing team in the process.
Development team members from Turn 10 Studios visited the '24 Hours of Le Mans' race at the track in order to capture the grounds with the latest laser-scanning technology. Also introducing physically based materials, Forza Motosport 5 promises to be an almost photo-realistic experience. Not only will the Circuit de la Sarthe be playable come release, but the Old Mulsanne version of the track as well as the Bugatti Circuit, which is making its return to the Forza Motorsport series, will be too. Whilst present, the guys spent some time with the most successful team in modern endurance racing, Audi Sport Team Joest, as they prepared to defend their 2012 title.
The pre-eminent endurance race has been commonly referred to as the Grand Prix of Endurance and Efficiency; up there along with the toughest races in the world, requiring an astute balance of speed, high-technology and perseverance. Audi Sport Team Joest drivers Tom Kristensen (9 time winner, 24 hours of Le Mans), Lucas Di Grassi, Andre Lotterer, and Benoît Tréluyer along with the Audi Sport's head of the Le Mans Prototype project, Christopher Reinke and Forza Motorsport 5 Creative Director Dan Greenawalt were interviewed for the feature.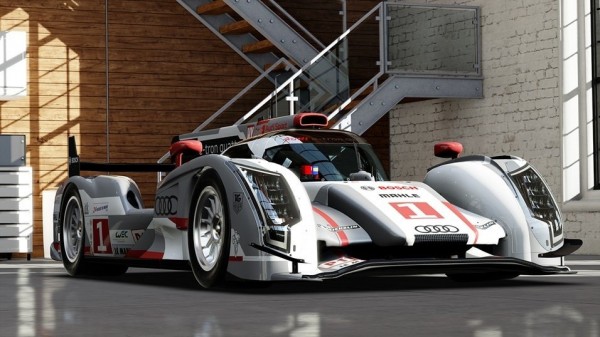 The Audi R18 e-tron quattro – the world's most dominant endurance race-car design – has also been confirmed for inclusion in the title, with Kristensen stating, "now everyone can share in the passion of driving this car". In addition to the R18 e-tron quattro, Turn 10 Studios is excited to reveal the full list of Audi vehicles to be included in Forza Motorsport 5 at launch. They are as follows:
1983 Sport quattro
2006 #2 Audi Sport North America R8
2006 RS 4
2010 R8 Coupé 5.2 FSI quattro
2010 TT RS Coupé
2011 RS 3 Sportback
2011 RS 5 Coupé
2012 #1 Audi Sport Team Joest R18 e-tron quattro
2013 S4
2013 R8 Coupé V10 plus 5.2 FSI quattro
2013 RS 7 Sportback
We're three weeks away from launch, so check out our hands-on with Forza Motorsport 5 and interview with the developers. If you like what you see, pre-order Forza Motorsport 5, at a RRP of AUD$89.95 (Limited Edition AUD$99.95, available only at EB Games).