We knew that an update for Chou Megami Shinkou Noire Gekishin Black Heart was going to be released this week and now thanks to Dengeki we have not only some of the first details for the game but a few images of what the character models and combat in the title will look like.
One of the biggest changes to the game is that it will be a strategy RPG with chibi 3D character models and it will no longer be set in the world of Gamesindustri but in a place called Game Shijoukai where Lastation will serve as the player's base.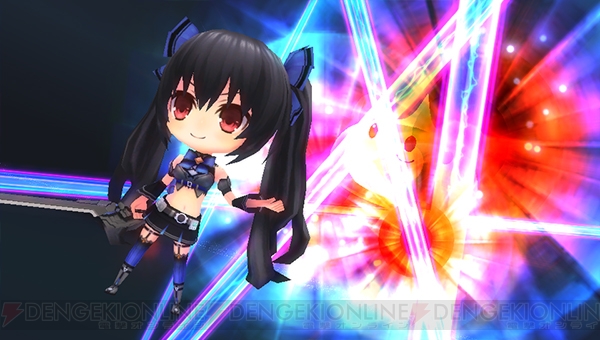 There will be 18 original characters in the game as well as the four goddesses from the original Neptunia. Currently Chou Megami Shinkou Noire Gekishin Black Heart is set to be released in Japan on May 29th and after the localization announcement of a certain idol game, fans can probably look forward to an NIS America localization sometime after that date.