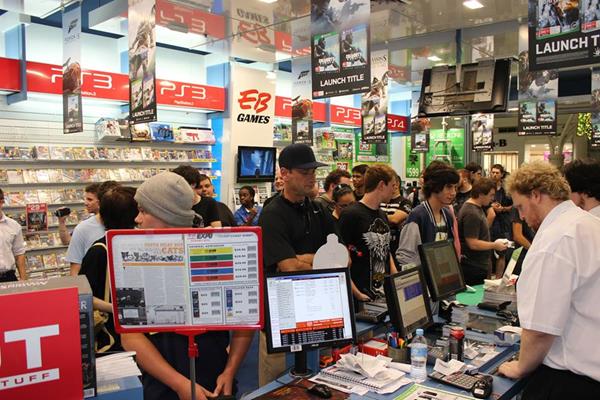 The Sydney skyline may have been lit green last night, but EB Games stores across the country were also being lit up… well, their cash registers were. The Xbox One has arrived, and Microsoft must be extremely pleased that EB Games are "proud to announce that this was officially the biggest launch in Australian gaming history".
Shane Stockwell, Merchandising Director, said;
The overall vibe across the industry is one of absolute excitement. EB Games has been operating in Australia for over 15 years, and we have never seen anything remotely like this before – it's an extremely good time to be a gamer. Demand for the console looks like it will outstrip supply in a few days, so to avoid disappointment it is essential that you get in as soon as you can. It is looking very likely that we will be sold out of stock extremely soon.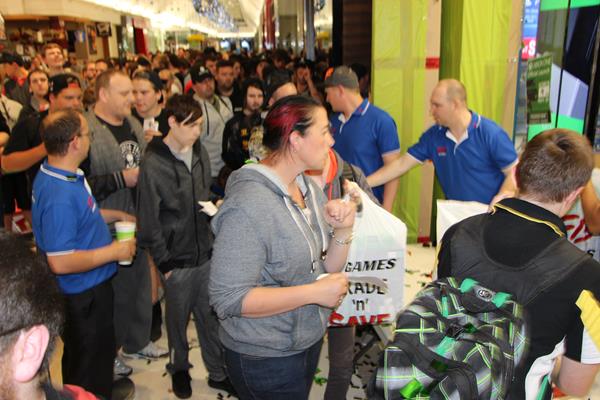 So if you're thinking about making a late X-Mas adoption of the console, you better get in quick. National Brand, Event and Engagement Manager Debra McGrath also touched upon the launch, attributing the success to the stellar choice available to players on Day One;
What we're seeing here is absolutely unprecedented. When you've got literally thousands of people showing up to hundreds of stores across the country, you know that the gaming industry is a bigger deal than it has ever been before. Right now you have games that appeal to every kind of gamer, and there's something to satisfy everyone. You can pick up a console launch day and be able to get your hands on the likes of Call of Duty: Ghosts and Battlefield 4, Assassin's Creed, Forza and a whole range of Kinect titles. I would say that the choice available to gamers at launch is the best it has ever been. Gaming is back on the top of Christmas wishlists, and has never been so affordable at launch – which is great, as it is doing a lot to stimulate the entire industry.
Over 317 stores were open at midnight last night to launch the console, and EB Games was host to seven official launches in MacArthur Square, NSW; Knox City, VIC; Werribee Plaza, VIC; Helensvale, QLD; Tea Tree Plaza, SA; and Rockingham, WA. Stock of the Xbox One is still currently available at all EB Games stores and at www.ebgames.com.au.