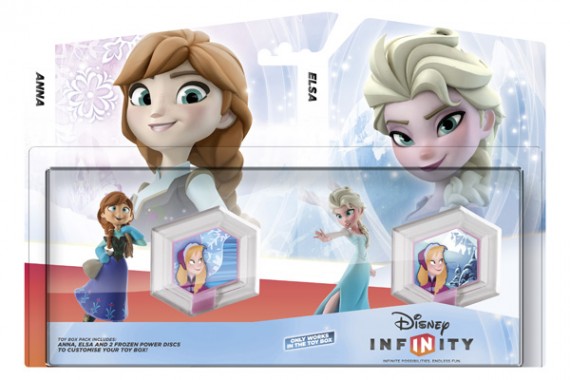 October 31 saw the beginning of Disney Infinity's Second Wave, starting with the infamous Jack Skellington. Well later this week Disney are unleashing the rest of Wave 2 into the wild, ready to join the Pumpkin King in Disney Infinity's Toy Box Mode. From November 28th, there are six new figures available;
Anna (Frozen)
Will use her grappling hook to get to hard-to-reach places and use her shovel to defeat enemies.
Elsa (Frozen)
Will utilize her magical ice abilities, such as using the Freeze Ball to stop opponents in their tracks.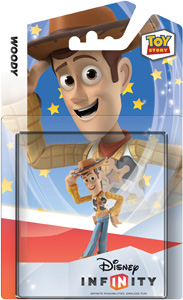 Woody (Toy Story) – Also playable in the Toy Story in Space Play Set
Rustle up some action with the rootenest-tootenest cowboy in the Wild, Wild West as he uses his shoulder charge to knock villains clean off the range or into outer space.
Ralph (Wreck-It Ralph)
The classic 8-bit character is making an appearance in a new video game! Ralph uses his wrecking abilities and 8-bit Cherry Bombs to defeat enemies.
Vanellope Von Schweetz  (Wreck-It Ralph)
The Sugar Rush racer brings her amazing Glitch ability that will allow her to teleport short distances and glitch out characters that come in contact with her.
Rapunzel (Tangled)
With her beautiful long locks, fierce determination and signature frying pan, "Tangled's" Rapunzel is a powerful Princess, whose unique style of combat will add exciting new creative play options.
In addition to the single figures, the second wave of Power Discs will also be available. Like the original set, these will be purchasable in blind packs of two. There will be 20 new Power Discs in Wave 2, bringing the total number of unlockables and character upgrades to 40. Anna and Elsa are also available together in the Frozen Toy Box Pack. The pack includes both figures, and two Frozen themed power discs to change the appearance of your Toy Box.
These figures will work on all versions of the game, and bring some impressive girl-power to the Disney Infinity lineup. We managed to get our hands on the Wave 2 figures and will be posting our impressions over the next few days, but in the mean time, check out our gallery of the new figures in their packaging below. As always stay tuned to Capsule Computers for all the Disney Infinity news as it becomes available.