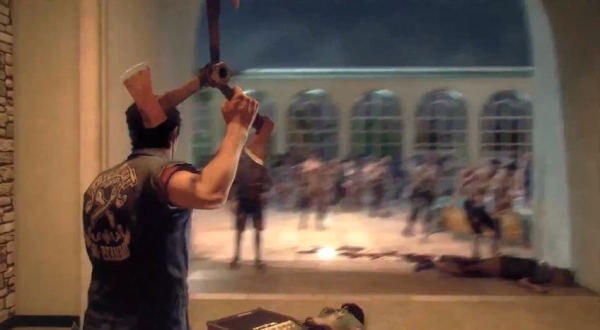 Capcom, the industry giants behind the upcoming Xbox One title Dead Rising 3, have released a gameplay video that gives you plenty of chances to see new protagonist Nick Ramos in action as he mows down, dismembers, crushes, and otherwise demolishes zombies. If The Walking Dead's cast had some of these goodies, the show would've felt more like Arnold Schwarzeneggar's The Running Man than the dire situation they're in.
The video, which you can see in the player below this article, shows off over 18 minutes of ways Nick takes out the undead. Sledge hammers, guns, and modified vehicles are just a few of the tools at his disposal.
For more information, you can check out the official age-gated site here. The game drops on November 22 right alongside the launch of the Xbox One.