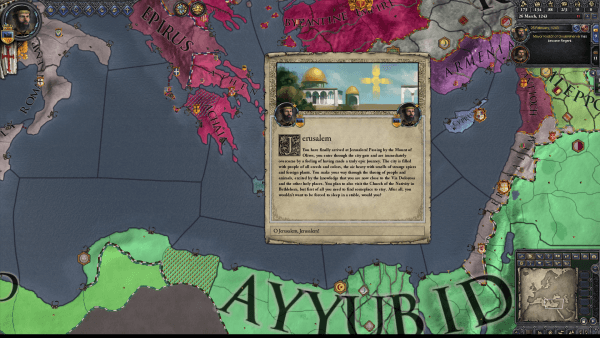 Paradox Interactive has announced today that Sons of Abraham, the expansion to their strategy RPG Crusader Kings II, is available to the public.
Sons of Abraham unleashes a new aspect to the Crusader Kings II world – religion. It celebrates the three Abrahamic religions: Christianity, Islam, and Judaism. The expansion includes hundreds of new religious events based on the Bible, Torah, and Qur'an. Play Papal politics, restore the High Priesthood of Israel, and more!
Sons of Abraham is available for download for $9.99. Be sure to check out the launch trailer from Paradox in the video player below this article. You can also check out their official website here.