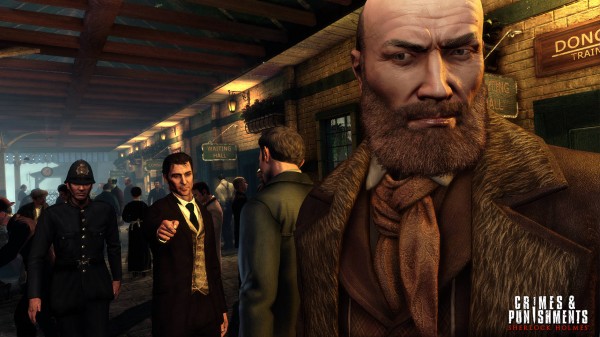 Crimes & Punishments has finally has its own website for fans of the series of Sherlock Holmes games from developer Frogwares and publisher Focus Home Interactive. Those looking to find all the information out so far on the latest game starring the famed detective can now find it all from one place, which has taken extra care to work well with smartphones and tablets.
From the Crimes & Punishments website, players can also find all the newest screenshots showing off the new use of the Unreal 3 engine for the game. Plus, learn about some of the new mechanics and how they work and aid in the cases that Sherlock Holmes will be facing off against.
Those wanting to see some of the new screenshots released alongside the new website can click on the images in the gallery below, or find all the screenshots so far by checking out the Website. Crimes & Punishments is set to release in Q2 2014 for Xbox 360, PS3, PS4, and PC.