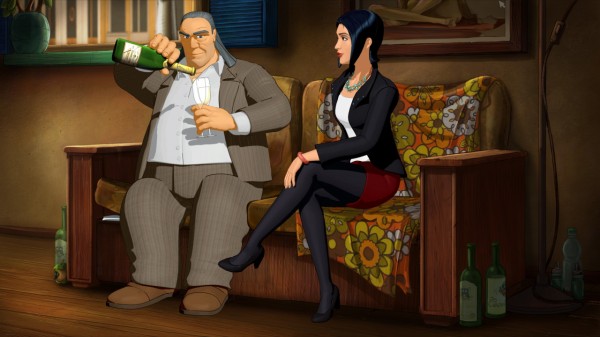 Revolution Software has confirmed that Broken Sword 5: The Serpent's Curse will release worldwide for PC on December 4th. In addition, the developer has revealed that this Broken Sword adventure will, unlike any before, run over two episodes, concluding in January 2014. The game set crowdfunding records for a UK-developed game back in September 2012, when it raised $850,000 from 15,000 backers on Kickstarter. Those that pledged to receive a PC, Mac, or Linux copy of the game will get each episode as it become available.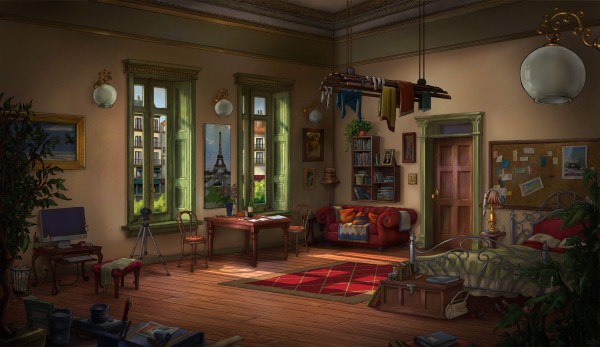 When a mysterious painting is stolen during an armed raid on a Paris gallery, intrepid lawyer George Stobbart and feisty journalist Nico Collard are thrown, seemingly by chance, into the investigation together. From Paris to London and beyond, the trail becomes a race against time as dark forces from Europe's turbulent past are woken from their slumber. Broken Sword characters old and new are encountered—but who can George and Nico trust? Their journey reveals a conspiracy as old as the written word, whose ancient heresies will cause innocent blood to spill once more…
The title has reunited key members from the Broken Sword team, with layout artists from studios such as Disney, Aardman, and Universal creating classically drawn backgrounds. The rich, lavish HD graphics evolve the art-style so loved in the previous Broken Sword games to a new level.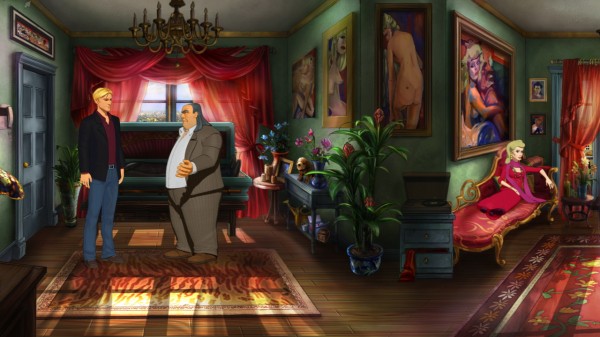 Charles Cecil, Founder & CEO, Revolution Software said:
"Whilst this is very much a classic Broken Sword game in terms of production values and sense of adventure, we're really breaking new ground with The Serpent's Curse. The success of our Kickstarter appeal has allowed us to be hugely ambitious—each episode is a full sized game in its own right. So we will be publishing two action-packed adventures in close succession. The early response to the game has been hugely positive with some suggesting this is the best Broken Sword yet."

Broken Sword 5: The Serpent's Curse – Episode One will debut on PC, Mac and Linux through Steam, GOG.com, and Revolution's own website store, with a PlayStation Vita version to follow later in the month. The concluding episode of the game will be published on PC in January 2014. iOS and Android versions are also set to release shortly after each PC episode. Episode One will tentatively sell for $14.99 or $24.99 if both episodes are purchased together, though a dual pre-order will net you 20% off.

Armed only with logic, integrity, and a wry sense of humor, can George and Nico outwit evil forces both ancient and modern and save mankind from disaster? From a Curse forged by the Devil himself?