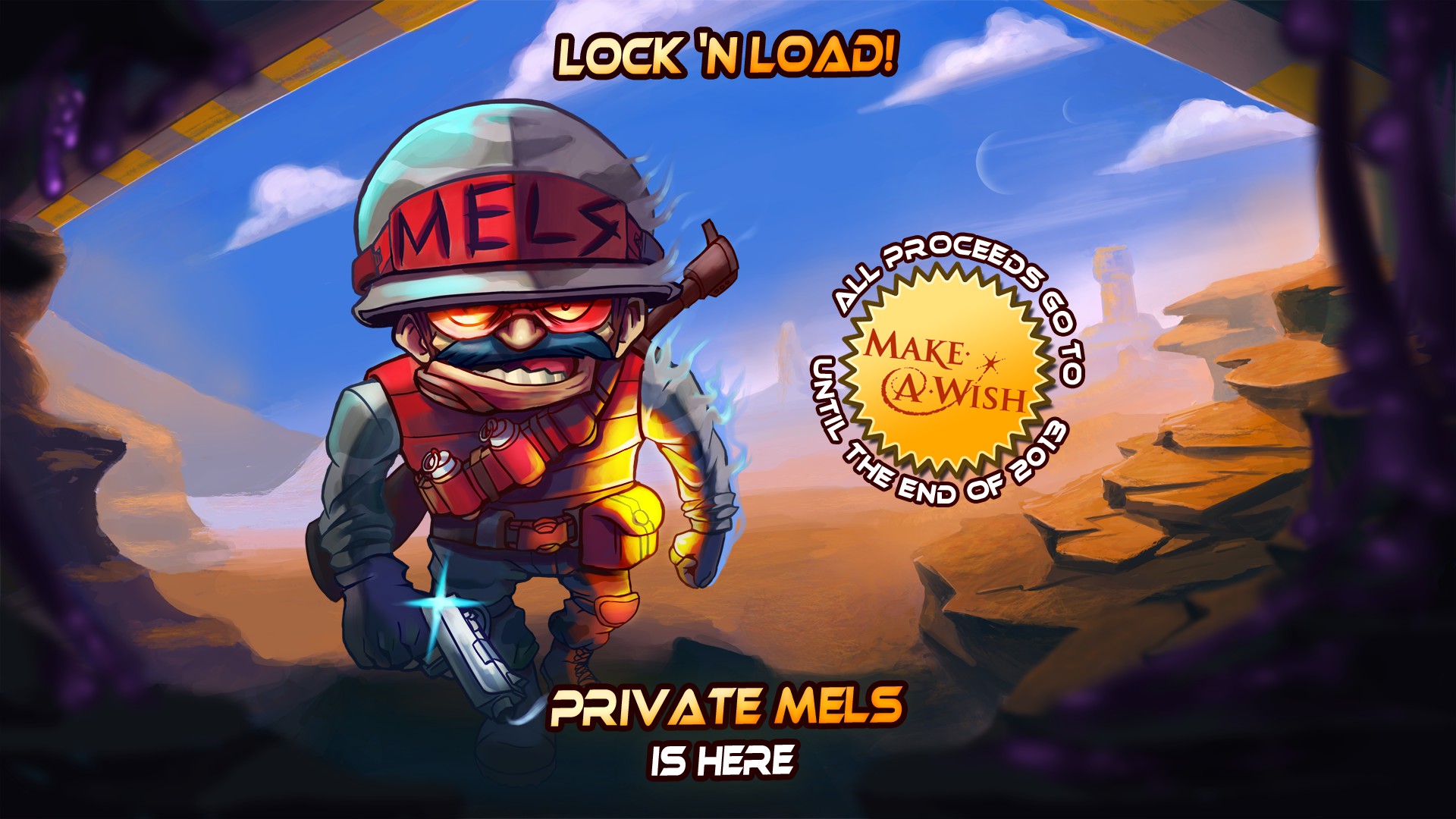 Ronimo Games, responsible for the 2.5D MOBA Awesomenauts, has today released update 1.25 for the game, bringing with it some new announcers and a new piece of ingame music as well as one other surprise. The biggest part of this update is the release of the Private Mels DLC skin for the Sheriff Lonestar character. Ronimo Games has decided to be most generous, and is donating all revenue generated by the special skin until the end of 2013 to the Make-a-Wish foundation! This act of kindness was brought about when Mels, a kid from the foundation, had their dreams fulfilled when they visited the studio where Ronimo develops their games.
Private Mels will be wearing a tough looking military uniform and will have a visual upgrade to his Bull-throwing ability. The two new announcers that are currently only being released to Kickstarter backers are Pappa Gnaw and Voltar, providing a nice variety to the announcer line up. In addition, the first Starstorm character, Ted McPain, has entered beta testing this Tuesday. Kickstarter backers with beta access are able to testdrive him until he's ready to be released to everyone.
Check out the pictures below to see the all new Private Mels skin in action and please give generously to the Make-a-Wish foundation if you can. You can download the DLC for the PC release by following this link.