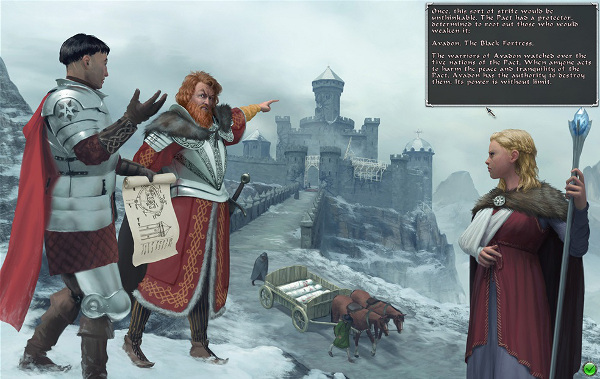 Indie developer Spiderweb Software proudly announced the release of their newest game, Avadon 2: The Corruption today. The game is available on PC and Mac via Steam, GOG.com, and Spiderweb Software's own website.
Avadon 2 is an epic indie fantasy RPG that lets you choose from five different types of characters including the new Tinkermage, each with dozens of unique spells and skills. You'll get to explore a giant world full of secrets, artifacts, and a rich story, and you'll get to experience multiple endings and dozens of world-influencing side quests. Will you save your homeland or let it fall to make way for something greater?
You can check out the game's official website here. You can also get the game from there, Steam, or GOG.com.